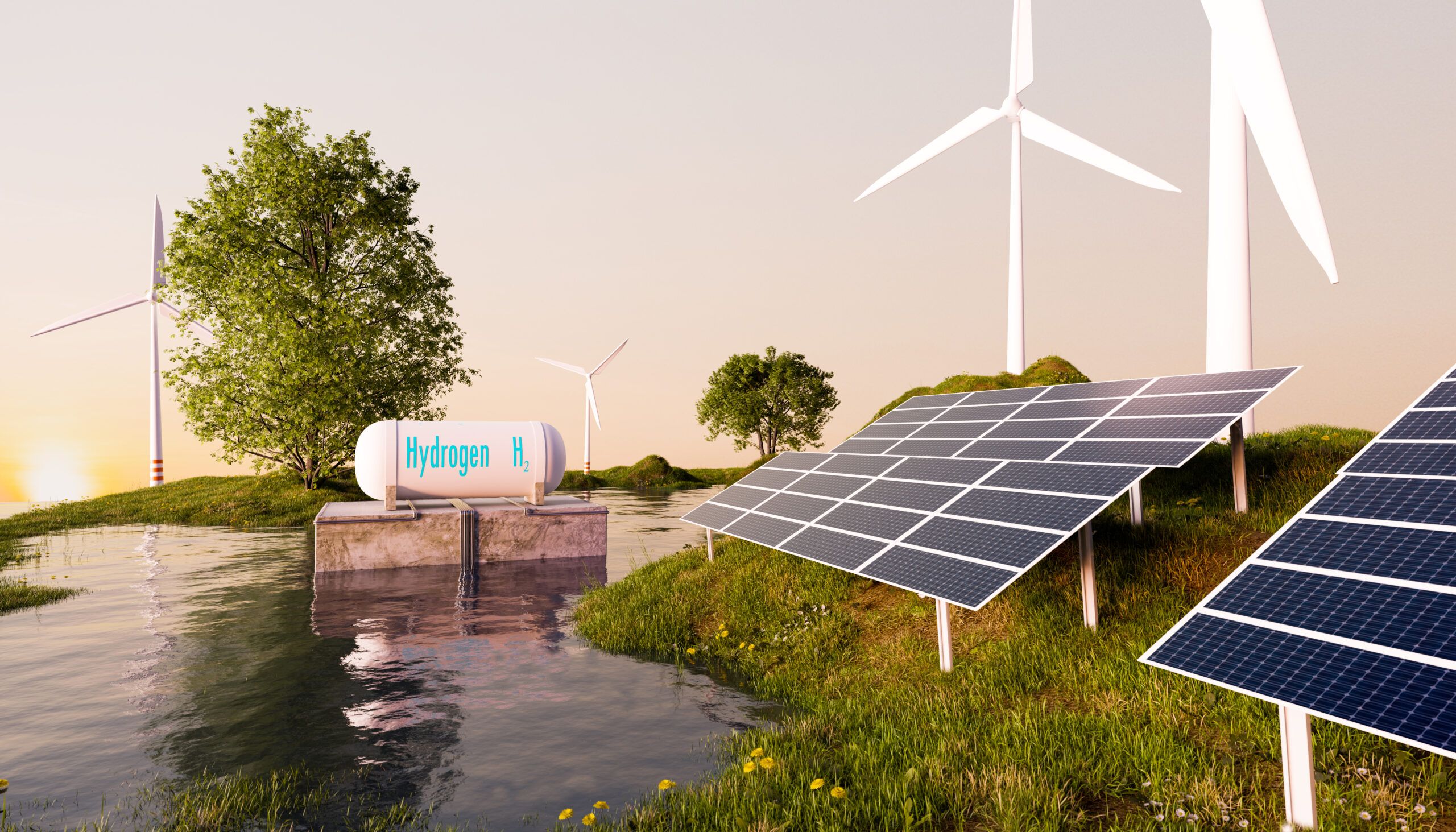 Energy Shipping: Common Challenges & Things To Consider
Ask anyone, energy shipping is no easy feat! However, sustainable energy solutions are more than ever in popular demand to help minimize the impact on global warming by reducing carbon emissions through the use of wind and solar energy. Renewable and Nuclear energy make up around 20% of energy consumption in the USA, that's HUGE! and solar and wind energy are continuously seeing growth throughout the Nation.
Therefore, in a world where these sustainable energy solutions are leading global conversations. The logistics industry is being turned to, to provide solutions in the seamless movement of utilities, solar panels and wind equipment, to turn greener dreams into reality.
Here we will delve into the world of energy shipping and common challenges that the logistics industry is up against when moving energy shipments. Everyone knows the saying, beauty is pain and to achieve the beautiful greener world we all so desperately want, we must endure the difficult challenges to get there!
Common Challenges of Energy Shipping
– Size, Weight & Fragility 🏋️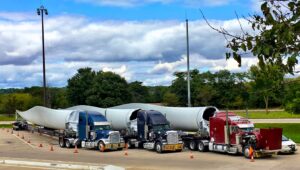 The sheer size of a wind turbine, gigantic public utility infrastructure and solar panels, combined with their substantial weight and extremely fragile state (especially when we're talking solar panels). Makes transporting these types of shipments a very complex task. Specialized transportation methods and equipment are required, to fulfill shipments of this sort as you'll agree, these are not your everyday form of cargo!
We've written another super helpful blog post about oversized shipments and what's required to ship them. Why not check it out? You'll learn more about the permits needed, the importance of route planning and complying with oversized regulations. These are all things to consider in energy shipping.
– Remote Delivery Locations for Installation 🌊🗻
Wind and solar farms are usually strategically set up off the beaten track. Places they're most likely found include:
Hillsides
Mountains
Middle of fields
Out at Sea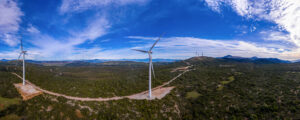 These locations are used so they can harvest as much wind and sunshine as possible, maximizing efficiency and effectiveness. However, these locations can be extremely challenging to reach because they usually consist of unpaved roads. These roads do the job of accommodating regular service trucks. But when it comes to extra heavy loads on large flatbed trailers, that's another story! Many trucks can get bogged down on these roads.
Also, before we even get to the unpaved roads there are much smaller roads than interstate highways to contend with, again due to the rural location of these delivery drop-off points. State highways and scenic byways are commonly travelled along with this type of freight, imagine the planning behind these deliveries 🤯
– Weather Conditions 🌧☀️
Components of energy equipment can only be shipped in certain weather conditions, therefore seasonal considerations should be factored into shipping schedules. For example, rain erodes wind turbine blades. Meaning, that this type of cargo should only really be transported in dry conditions. Weather conditions are completely out of everybody's hands and can be extremely unpredictable, but this is one example of a cause for delays in shipping cargo sensitive to certain weather conditions.
– Just-in-Time Delivery ⏰
Renewable energy projects operate to very tight schedules. This is because there are contractual agreements in place and targets to meet. Therefore, a just-in-time delivery approach is needed to synchronize all parties involved, including: manufacturers, transportation, construction and installation. When everyone is working in precise harmony costly delays and contractual penalties can be avoided.
– Multimodal Transport ✈️🚝🚚🛳
Even if your transportation provider only specializes in one transportation method, be it road freight, air freight or sea freight. A good network and co-ordinating skills of different methods of transportation is key, but can become very complex! It's necessary because of the nature of where renewable energy farms are usually located. Sometimes, one mode of transport just won't cut it.
Overcoming Energy Shipping Challenges
After all of the above is taken into consideration a HUGE (the biggest) factor to mitigate risks of delays, damages, added expenses and to avoid disappointment would be utilizing an expert logistics partner in energy shipping. This is so, the energy sector can streamline their shipping processes, and can ensure the best and efficient delivery of super important equipment, responsible for creating a greener future 😁. Experts have the knowledge and experience of being able to plan with a wealth of innovative solutions. Which they use to tackle difficult and out of the ordinary route planning, infrastructure limitations, preparing appropriate documentation and also handling such large, heavy and fragile freight while complying to regulatory compliances.
Speaking of planning after getting all of the pain points down in writting in the common challenges section above, we think an extremely important factor to overcoming the challenges mentioned above is meticulous planning. Plan, plan and then plan some more. Of course your logistics partner will plan everything within their scope. However, it's beneficial for the business shipping the energy equipment to have their own plans in place too, of what they expect to happen and timelines, etc. Even have a contingency plan. The 5 P's to live by are "Prior Planning Prevents Poor Performance" we love this motto! – Prior planning can optimize schedules to avoid adverse weather conditions (sometimes unavoidable ☹️) during shipping and will also help a smooth co-ordination to meet the tightest of consignments.
#1 Take home message: Partner with an expert energy shipping provider!😉
How We Can Help With Your Energy Shipping…
3 energy categories: utilities, solar and wind, and 1 expedited shipping service that satisfies your custom requirements.

Utilities
Ship anything from large infrastructure to pumps and other components. And yes, we support special permitting.

Solar
Know for sure that your fragile, high value order will arrive on time and damage-free.

Wind
Stay on schedule with a custom planning for large or complex wind energy equipment shipments.
At PEI we are experts in shipping all of your energy equipment. No matter how complicated the order, the permitting required, or how quickly you need it delivered, we'll always find a way to make it happen. Don't take our word for it, here's what our energy industry customers think 😊
"The PEI team are rockstars"
Need help with your energy shipments?
Get a new go-to carrier for your energy equipment shipments.
At PEI we're experts in dealing with specialized freight and can handle yours with any custom requirements.