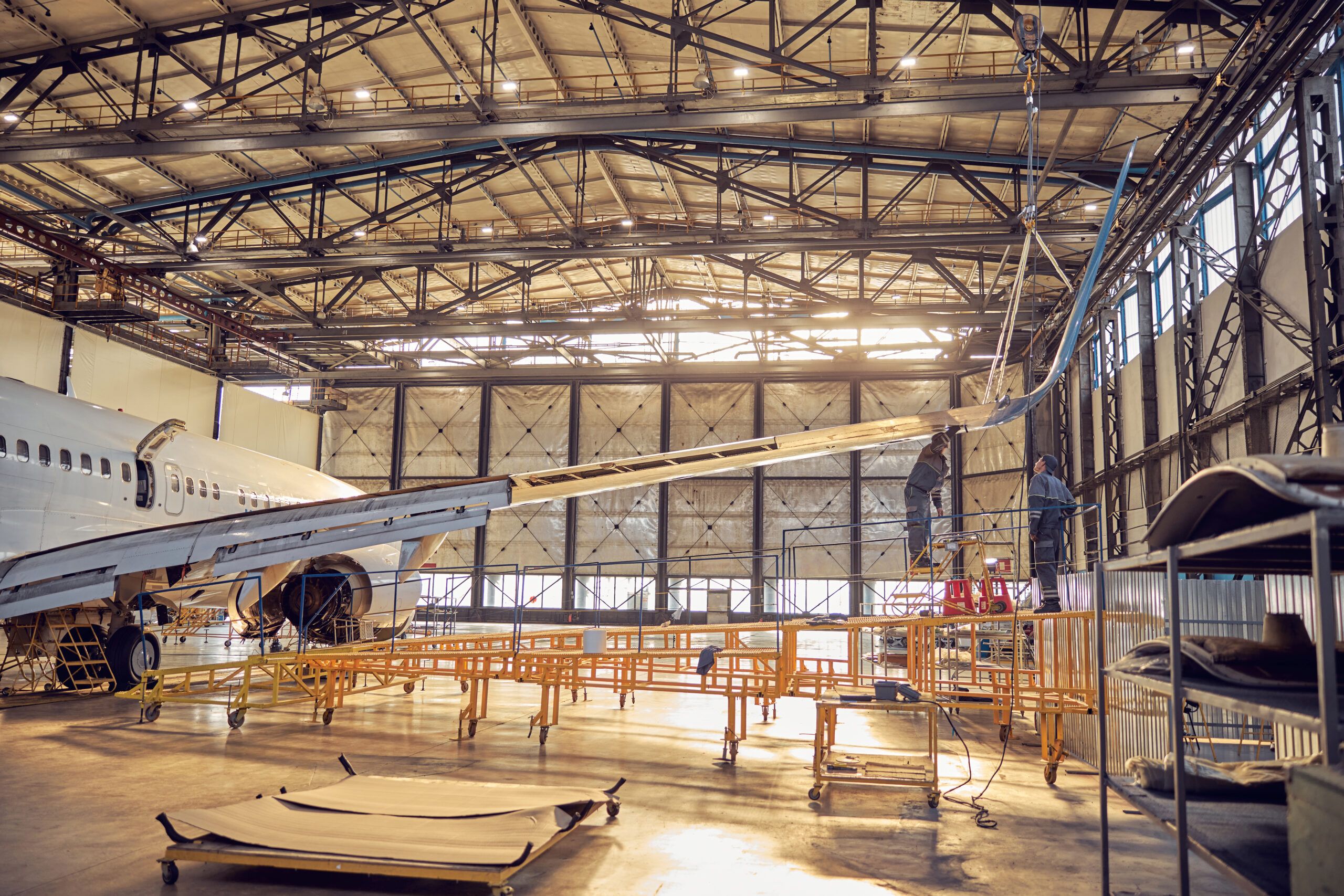 Aerospace, Aviation & AOG Shipping – 4 Things to Consider When Choosing a Transportation Provider
At PEI, we love working within the aerospace & aviation industry and with our 30+ years in business we've learned a thing or two about AOG Shipping.
AOG, or Aircraft on Ground is often used to describe an aircraft that's suffering a significant maintenance issue, preventing it from flying. An aircraft that's stuck on the asphalt is a huge headache for airlines. A stranded aircraft means delays, airport charges & most importantly: loss of revenue. It's such a huge problem that Boeing estimates that a 1-2 hour AOG situation costs an airline $10,000 – $20,000, and sometimes as high as $150,000!
With this in mind, it's clear to see why AOG shipping is a critical service to keep airlines in the sky and not losing money. In this post we're going to talk all things AOG shipping and X things you need to consider when choosing a transportation provider.
1. AOG Shipping Experience
First thing's first. Aerospace, aviation & AOG shipping is unlike any other kind of freight shipping. The industry is highly regulated, and as such, safety is the #1 priority for all airlines. That means even the smallest issues will need to be dealt with before an aircraft can even take-off.
Now compare AOG shipping with something less specialized, like for example: transporting a few pallets of shoes. Fundamentally, the process might be the same, ie you're shipping the goods from point A to point B. But in reality, they couldn't be more different to each other.
With AOG shipping there are a ton of variables your shipping provider should be ready to anticipate before they even begin the job. An experienced AOG shipper (like us 😉) will know exactly which equipment will be needed to transport the parts, the exact route to take and the all the required protocols to follow.
All of this comes with experience, and we at PEI have heaps of it. We've worked with every major airline and we know a thing or two about delivering for the aviation industry. But don't take our word for it, here's what one our customers had to say about our AOG shipping service:
"PEI is always so quick to respond to our shipping needs.  We have developed a friendly correspondence with the employees that makes work transactions seem like you are working with close friends.  It is a pleasure to do business with a company that is so customer oriented, a breath of fresh air!"
~AAR Corp
2. Response Time
The whole point of a top-notch AOG shipping service is to minimise an aircraft's downtime and avoid the big losses that come from it being grounded. But the thing is, nobody knows when these situations will arise. They are by nature, unpredictable.
However…
Even though nobody can predict these events, it doesn't mean your shipping partner shouldn't be prepared. Whether it's 1pm or 1am, you should be able to phone them and get your AOG shipping emergency solved! Afterall, time is of the essence and the quicker your provider can start working on a solution, the less time your aircraft is stranded on the asphalt.
At PEI, we're available 24/7/365 to assist clients with their AOG shipping. Get the parts you need, when you need them, so you can get off the ground. You can call 888-SHIP-911 or complete the form on our Ship It Now page.
3. AOG Shipping Safely
As we discussed before, the aerospace & aviation industry is tightly regulated to ensure safety. Regular aircraft inspections & maintenance are standard practice to ensure airworthiness.
One of the most critical components that are meticulously maintained are the jet engines. Easily the single most expensive part to maintain, jet engines are regularly removed from the aircraft and transported to a different facility for full cleaning, maintenance & diagnostics. It goes without saying that this costs money…
But these costs are at least to be expected.
What isn't expected is the mandatory $150,000 diagnostic & inspection fee that airlines have to pay if an engine suffers even the tiniest amount of damage during transport. This can happen if the engine's not properly secured, covered or transported with the right equipment. Most jet engines that are being shipped will likely be on a flatbed trailer. But, it's important to make sure that the trailer type your shipping provider uses is equipped with air-ride suspension.
Air-ride suspension minimises the risk of damage by absorbing the shock waves coming from bumps in the road during transit.
P.S. we've written a really helpful post about the 8 things you can do to make sure your freight is safe during transit 😁
4. Real-Time Tracking
By now we've established that experience, safety and speed are all super-important when dealing with AOG shipments. But even with all these nailed down, there's still one other element that makes the whole process run smoothly.
Real-time tracking of the shipment. Using driver GPS, you'll be able to get real-time updates showing exactly where your parts are and roughly how long they'll take to get to their destination.
Now, not all transport providers will be able to offer this and in fairness to them, it isn't strictly necessary. However, it'll mean seamless coordination between all parties. Both the maintenance teams on the ground and the back-office staff helping to coordinate the delivery will all know the ETA for the shipment's arrival, giving them time to fully prepare.
Conclusion
We know that aerospace, aviation & AOG Shipping is incredibly complex and specialized. Damages, delays & missed deadlines can all cost airlines a lot of money. That's why it's important that you partner with a transport provider who understands the nuances of the industry and can anticipate and overcome any challenges before they ever arise.
So with all this in mind, you'll now know exactly what questions you need to ask any new prospective transportation providers.
Or, you can speak directly with us… We've got a track record of working within the aviation industry and can handle any critical shipment!
Need help with any of your AOGs, APU and engine shipments?
Get the parts you need, when you need them, so you can get off the ground.