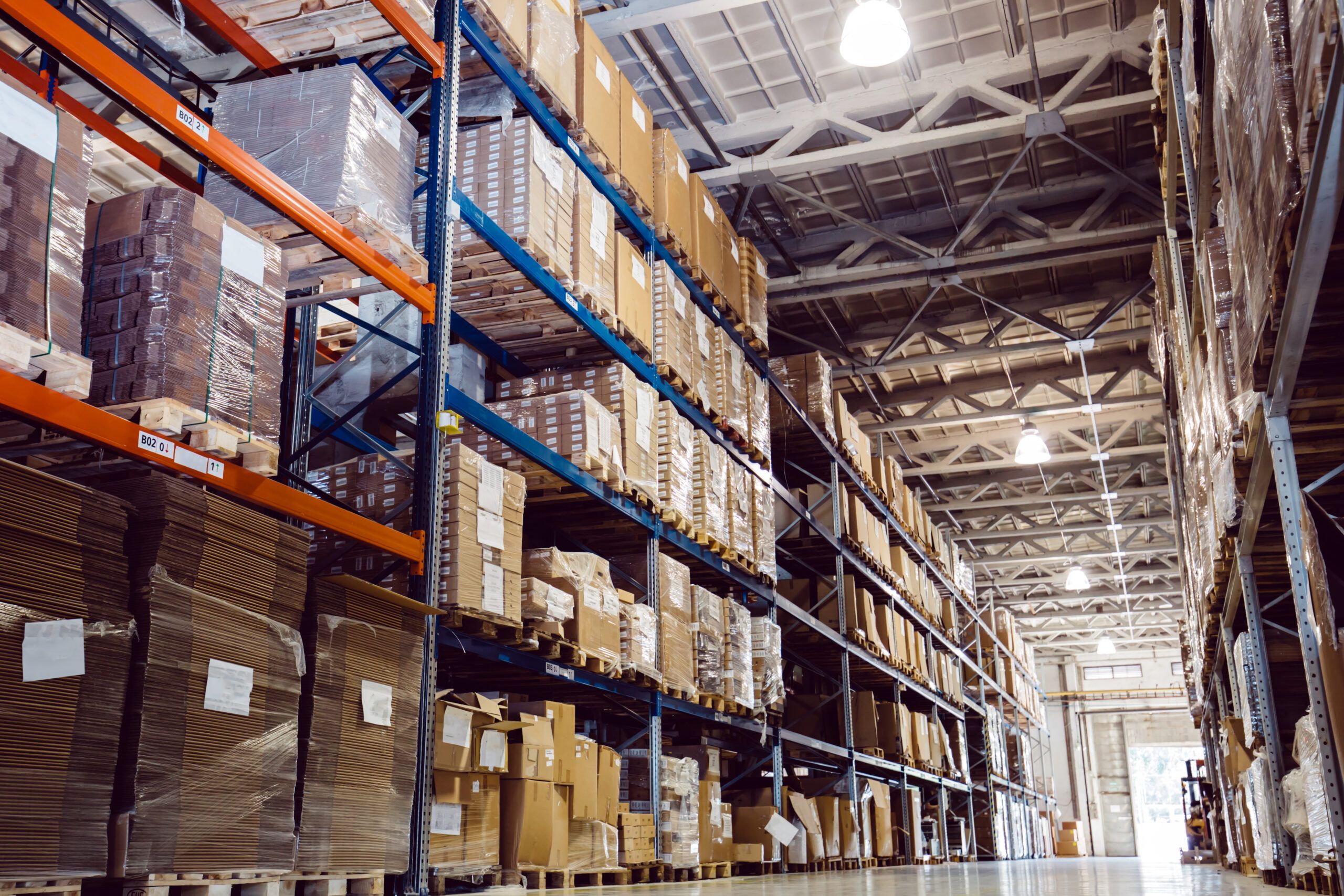 Bonded Warehousing: What Is It & What Are The Benefits?
What Is Bonded Warehousing?
A customs-bonded warehouse is any type of legally authorized warehousing space or secured storage area that allows imported items and inventory to be safely stored, repaired or maintained without paying duty taxes for up to 5 years from the date of import. This is because, when stored in a bonded warehouse, items do not need to be processed by customs.
Essentially if you store goods in a bonded warehouse they're not liable for customs duties. This is until one of two outcomes:
They've been stored there for 5 years
They are transported from the warehouse to their final destination
Once one of the above becomes a reality, all applicable duties must be paid. When storing your goods, no matter how long, the owner of the bonded warehouse takes full liability for them. This liability is covered by the warehouse bond for the entire time of its storage. This liability is revoked from the owner when the goods leave the warehouse for different reasons, like:
Destruction – If the items do not comply with the rules of the CBP ( US Customers & Border Protection)
Shipping
Export
Bonded vs. Non-Bonded Warehousing
Now that we've covered what bonded warehousing is. Non-bonded is basically what the name insinuates, these can store importers goods that are for domestic markets and don't need re-exporting. The biggest difference between the two is that in non-bonded warehouses, the importer must pay any taxes and duties right away, pay additional costs for long term storage and restricted items can only be stored for a small time frame.
With all of this in mind, the takeaway is that non-bonded warehousing is great for smaller, domestic shipments. However, bonded warehousing is much more importer friendly and comes with a whole catalogue of customs benefits.
Benefits Of Using A Bonded Warehouse
Moving Freight In Bond 🚚
If you choose the correct shipping partner with the appropriate documentation, most in-bond freight can be moved across the US in bond before clearing customs. Including Containerized, dry van, roll-on/roll-off ocean cargo, flatbed shipments, etc. However, not ALL freight can be stored in a bonded warehousing space, so be sure to check with either your shipping partner beforehand or your nearest CBP office (Customs Border and Protection Office) to avoid disappointment.
Cash Flow 💵
As you can defer tax and customs duties until your goods have been shipped. It means you will have greater cash flow and, if you wish, be able to buy and store more goods as a result.
Another benefit, if your bonded freight is being exported, you can save on taxes entirely. There's an impressive statistic of companies managing to save between 25-30% of tax costs through the use of a bonded warehouse.
Customer Service & Long-Term Storage 📦
You can improve customer service through the use of a bonded warehouse. This is because you can order and store goods up to 5 years in advance (if needed) to account for increased demand for your goods, without the upfront customs payments. Instead, you'll pay the customs taxes as and when you ship each individual consignment to your customer. Meaning you can get your shipments to your customers much quicker as your freight will be ready to go when you are.
Security Of Your Bonded Freight 🔐
You can rest easy at night knowing that your bonded goods are in safe hands. A bonded warehousing provider must guarantee all goods are secured. There are tons of safety and security measures that might be put in place, like CCTV, documentation of all goods being stored, security personnel and more.
Reduce Lead Times & Carbon Emissions 💨
Most bonded warehouses are placed strategically close to airports, seaports and major highway networks. This allows businesses to store their goods & reduce lead times as freight can get to its destination quickly, helping to also reduce transportation costs and carbon emissions. Double whammy!
All-in-one Service 🥇
More often than not, most businesses that offer bonded warehousing will offer the entire process from start to finish. Including:
Warehousing
Loading & unloading
Fulfilment
This simplifies your business as, once the goods are in the warehouse, it's all handled by your warehousing and shipping provider.
Tax Duty Calculations 🧮
The costs of taxes and duties are calculated at the time of removal from the bonded warehouse. Therefore, if you have modified any of your goods at the time of being stored in bond, this can work out as a more cost-effective way of doing business, because sometimes raw materials have a higher tax rate than the total finished goods.
Restricted Items ⛔️
When importing restricted goods into the USA, a ton of paperwork and legal documents need to be completed. Without the appropriate documentation being filed and approved, restricted items can only be stored in warehouses for specific periods.
However, this is where customs-bonded warehousing comes into play. Through utilizing a customs bonded warehouse, there is no time frame for storing these items and they can be stored as you would other items. Which in turn, buys you more time to complete any necessary documents.
Would YOU Benefit From Using A Bonded Warehouse? 🫵
You may want to utilize a bonded warehouse if you are an importer or exporter, needing somewhere to safely keep your goods before shipping them to their final destination.
If all of the factors above sound of interest to you. Then a bonded warehouse might just be a fantastic option for your business. If you want to free up cash flow and pre-emptively order goods in anticipation of increased demand, then this could tie-in hand-in-hand with the use of a bonded warehouse.
Where Can You Find A Bonded Warehouse In GA? 🫵
We have a fantastic bonded warehouse at PEI in Stockbridge, Atlanta. We are more than happy to discuss any need you might have regarding this topic. You can call us 24/7/365 on, Phone: 888-SHIP-911 to speak with an expert in this field 😁
Need help with your bonded warehousing?
At PEI we're experts in dealing with specialized freight and can handle yours with any custom requirements.