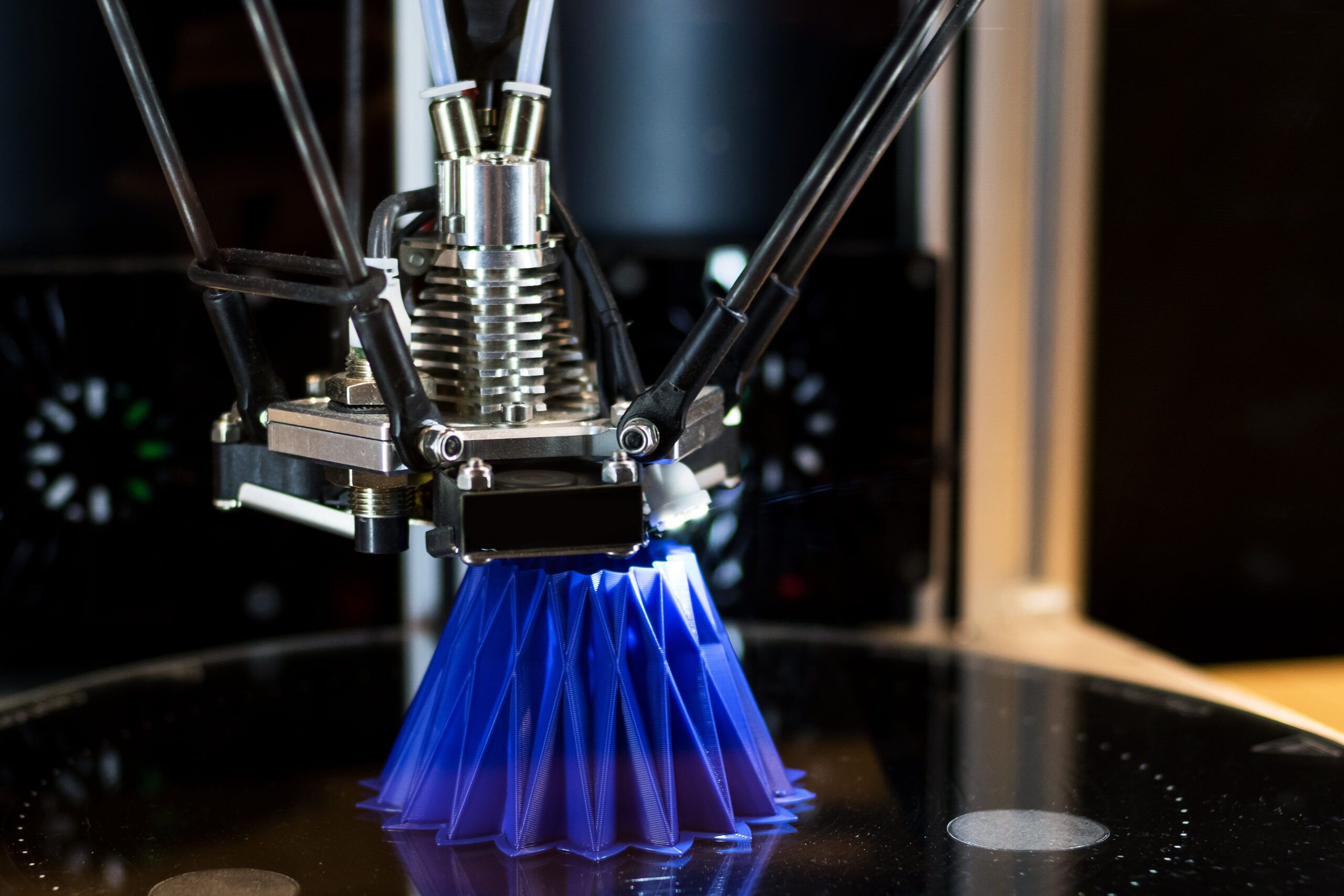 3D Printing & Additive Manufacturing: Efficiently Shipping Parts
The USA has taken the crown of becoming the country with the highest number of 3D printing patents!
As an industry in the USA alone, 3D printing and additive manufacturing is thought to be worth around $20 billion. It's a rapidly evolving industry with some crazy high predicted market values for the upcoming years. Due to this sheer growth, logistics partners are being relied upon, for the efficient and safe delivery of 3D printing and additive manufacturing parts. To ensure that if any 3D printing machinery breaks down, or is faulty, then it's straight back up and running as soon as humanly possible!
In this blog, we will discuss the importance of 3D printing across various sectors and talk about how we (PEI 😊) can help manufacturers avoid long printer shutdowns. Compared to normal manufacturing that utilizes parts that are mass-produced and stored in warehousing space, 3D printing presents unique challenges as it offers print-on-demand. Printing pieces on demand can have life-changing and saving effects and save tons of businesses time and in turn money, as it helps them to avoid shutdowns of equipment and vehicles. Because they simply no longer have to wait to order niche parts that need to be sourced, causing delays. Making 3D printing a super important industry. So let's get into it…
The Importance of Keeping a 3D Printer Working
There's been huge positive impacts that have come from on-demand 3D printing and it's made for great success across all different industries. Ensuring we minimize 3D printer downtime is essential because of the following: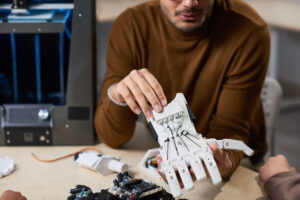 Healthcare – Patient-specific parts can be 3D printed at any time and have a huge life-changing and saving effect on so many people. Prosthetics, implants and surgical instruments are among some of the things that can be customized and subsequently printed on demand. This means, that the downtime of a 3D printer can have detrimental effects on patient health and result in delayed surgeries and treatments.
On-Demand Printing & Customer Satisfaction – The main benefit of 3D printing is that manufacturers can print on-demand. However, if there is printer downtime that can result in delayed prints for customers and can negatively impact customer satisfaction when their orders are not fulfilled on time. Leaving a bad view of your brand.
Production Upkeep – In industry 3D printers play a key role in production processes. Therefore, printer downtime can disrupt manufacturing lines, cause significant production delays and as a result cause a large financial losses impact.
Efficiency – When 3D printers are working how they should, the continuity of the machine causes the entire process to become extremely efficient, in time, cost, productivity, consistent print quality, etc. However, any disruption that may occur can reduce the overall efficiency of manufacturing.
Cost Effectiveness – Going hand in hand with the above, continuity is key for maintaining a cost-effective process. Disruptions in this can lead to an increased cost per unit. Who wants that? 👎
Overcoming Supply Chain Issues – 3D printers can print anything, anywhere. It can completely diminish any supply chain issues when needing to order parts from overseas. Businesses can benefit from local 3D printing manufacturers, printing their parts as and when they're needed instead of waiting on shipping times.
Aerospace – Critical, lightweight and complex components can be 3D printed and then urgently transported to manufacturers. This reduces lead times massively and ensures there's a steady supply of critical components. A downtime can result in great financial losses,  we know from aprevious blog post that aircraft downtime for as little as 1-2 hours can cost a business like Boeing between $10,000-$20,000 and sometimes even more.
Research – Many research and educational facilities rely on 3D printings of research project materials. 3D printer downtime can have a massive effect on these facilities and can inevitably delay future solution development. Which can be costly and affect contractual agreements and educational programmes.
Minimize the Risk of Downtime
Of course, many procedures are in place to minimize the risk of a 3D printer going down. These include regular maintenance, monitoring, calibrationsand the use of high-quality equipment. However, there's always the risk of unexpected printer failures, that are just unavoidable. So, to be prepared for these instances it's important that you partner with an expert logistics company who can step up to the plate and meet your emergency parts delivery needs.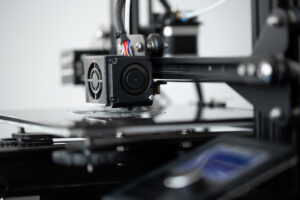 Conclusion…
After hearing about how 3D printing can positively impact all different sectors, and how much of an impact delays can have. We're sure you'll agree with us when we say, that it's super important that 3D printing machinery isn't out of use for long periods. A number 1 priority is to get any issues with your 3D printer fixed ASAP. Not only because it causes costly delays when a piece of kit is MIA (Missing In Action). But also, because the industries these manufacturers are supplying 3D printed goods to are super important and rely on parts to stop themselves from having equipment and vehicles out of use, including life-saving and changing tools.
So Why Use PEI For Your 3D Printer Parts Order
We completely understand the importance of this sector and the importance of the need for an emergency part. We also know that emergency shipments can be stressful and complicated. So we've built a service around your expedited, emergency shipping challenges – to make these emergencies less fraught. Here are just a few more reasons why you should trust us with your 3D printer parts orders:

Reliable Service
When your machines are down, they're down. Know for sure you're going to get the parts you need when you need them.

EUVs
Our fleet includes Straight trucks, Sprinters and cargo vans. These exclusive-use vehicles (EUVs) provide service for your most pressing emergencies.
Custom Planning
Got unusual or recurring shipping demands? We can handle anything. Our team will plan around your unique requirements, no matter how complex.
Don't Just Take Our Word For It
Here's what one of our 3D printer customers has to say about us at PEI:
"Once again PEI saves the day!!! And you are the best ever!"
Need help with any of your 3D printing & additive manufacturing parts shipments?
Stop struggling with 3D printing and additive manufacturing shipping emergencies.
At PEI we're experts in dealing with specialized freight and can handle yours with any custom requirements.