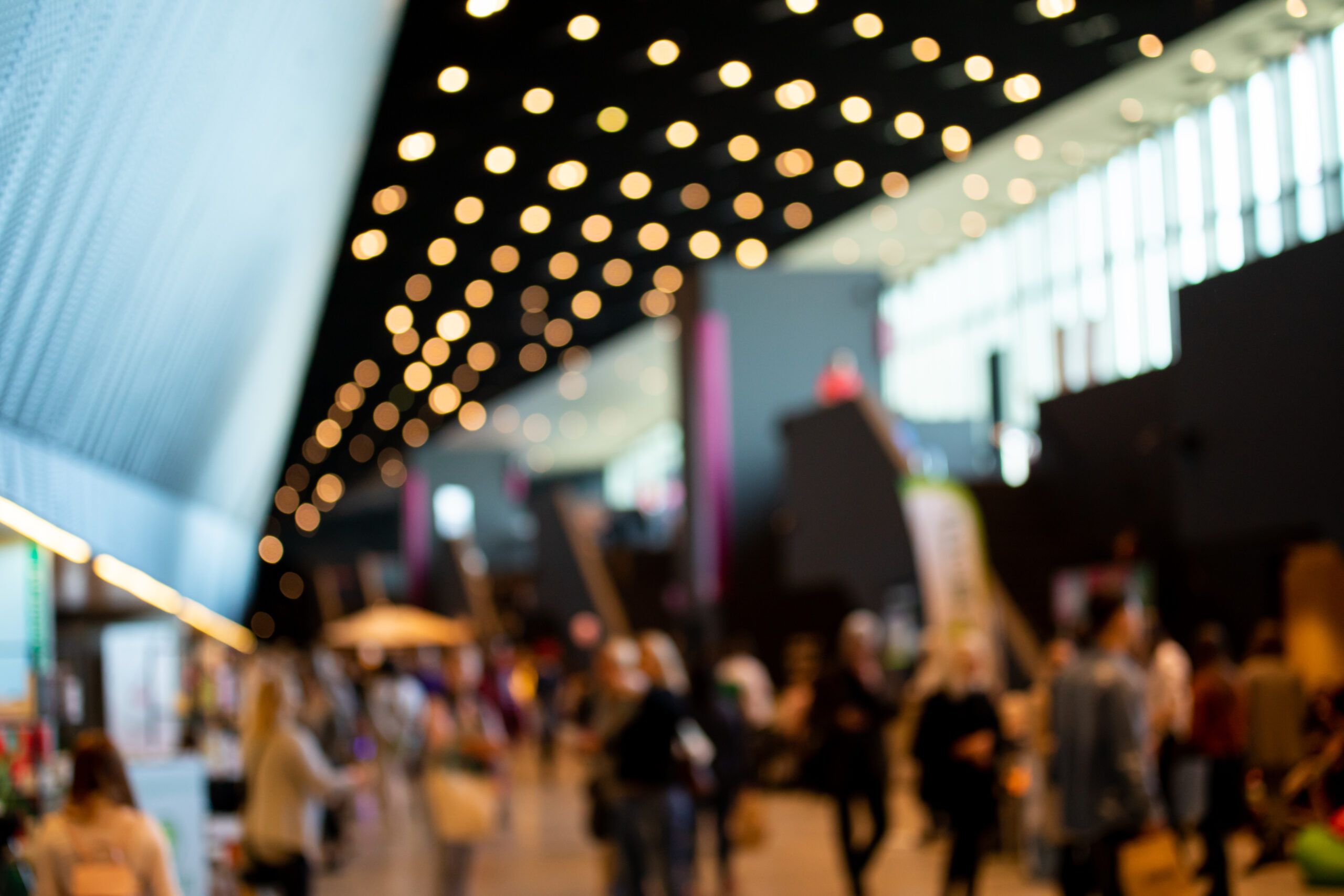 The Ultimate Guide to Trade Show Shipping
This ultimate guide to trade show shipping will give you an insight into why it's super important for you to take the plunge and go to those exhibitions you're thinking about but haven't quite committed to yet. Why the heck not??
But also we will talk about things to consider when planning for the shows and how you can ultimately have a worry & stress-free experience 🤗
Trade shows are awesome for businesses, no matter what industry you're in. Because they've been proven to be a fantastic sales and marketing tool. Trade shows also allow businesses to educate people on their products, and industry while learning all the latest industry trends.
So don't miss out on the benefits of attending these events, especially if it's only the logistics side of things putting you off and you're not sure how you'll get your exhibit to and from the hosting venue. Tons of shipping partners can make it happen for you. One thing we do say though is, make sure you choose a shipping partner with a proven track record with trade show shipping, whether that's us or another expert in the field. So you know you're in safe hands! 😁
Benefits of Trade Shows
Raising Brand Awareness – Whatever your industry, attending trade shows can be great to build up a brand profile and get your name out there among peers within your industry. You can also target industries that you would love to work with (depending on the trade show you're attending). So make sure you have a stand that will make you STAND out 😉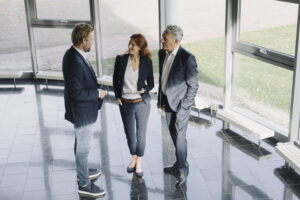 Building Relationships – Trade shows are the best place to get chatting to new people. Whether it's to build a network with similar businesses, that you can lean on to meet your business's demands. Or if it's starting conversations with decision-makers from your dream accounts. Either way, they're fantastic for getting those important conversations started.
Leads – Luckily for people with exhibit stands, they're pretty much presented with an audience of buyers within their target niche. If you've got a great sales team behind you, there should be no issue in generating qualified leads to follow up with once the exhibition is over.
Seek Out Competition – Trade shows give you a fantastic opportunity to have a look at your competitors and see what services they're offering. This isn't always a bad thing, when looking at the competition it can open up avenues of work and you might find an opportunity to work together. (Maybe they don't offer a service that you do, they might start outsourcing to you!😁)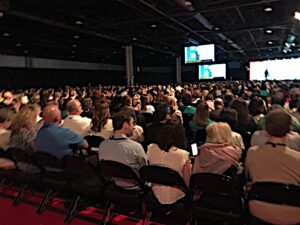 Education – Events like these are usually crammed with educational sessions. These are available to all attendees, so make sure to check the schedule for the day and see which workshops you'd love to attend.
Before The Trade show
Pre-show planning is crucial for exhibit shipping. In terms of logistics, there are a lot of things to thoroughly arrange prior to a trade show, such as:
Choosing the Right Shipping Partner
It's super important to get this bit right. We would 100% recommend that you use expert trade show shippers. This is because these types of shipments are far more complex than your standard cargo.
Factors that make these shipments more complex:
Strict Timeframes
Handling requirements
Warehousing & storage
Delicacy & complexity of the exhibit
Shipping partners with a wealth of trade show shipping knowledge will know exactly what it takes to fulfil all of your needs on the run up to, the day of and after the trade show. We know what it takes to be considered an expert at trade show shipping and we only use trade show-experienced drivers at PEI 😃 This way, we can guarantee you an A* service!
Warehousing 
If you plan to attend multiple trade shows, you can offload all of your worries with one logistics partner if they have the warehousing capability. You can utilize their warehouse space to store your exhibition goods in between events. Then, when it's time for the next one, they can grab your goods and get rolling on to the next one.
Budget 
Businesses usually set aside a budget for trade shows and one thing to consider is, just how much the whole logistics end-to-end solution will cost you because trade show shipping is not cheap! Make sure you're transparent about all of your needs so that your shipper can provide an accurate quote for the entire job, without any surprise price increases down the line.
Make a Plan 
Be sure to try and book your trade show shipping partner sooner rather than later. The more experienced and reputable logistics providers will probably get booked up quickly. Once you've booked a partner, be sure to create a step-by-step plan of exactly how you want/need your exhibit to be transported.
In this step you will also want to check any rules or guidelines set by the trade show or the venue hosting the event.
Paperwork 
Make sure all of the corresponding paperwork for your shipment is completed. This can include paperwork for the actual event organizers and insurance (if needed). This is important for the driver to deliver to the trade show venue dock, ready for the decorators to take over and handle the goods from the dock to the booth and set-up.
Lists 
Create lists of specific details for your carrier. These lists could include information like; the items being shipped, name and address of trade shows, show dates (including dates and times that they can deliver your exhibits to the trade show venue dock), details of the venue to help them load and unload the shipment, and specific handling requirements of your goods (especially for your more fragile pieces).
Day of Trade show
On the big day, the only thing you have to focus on is starting conversations and making deals. When you've partnered with an expert shipper you don't need to worry that your exhibit won't be ready on time. This is because: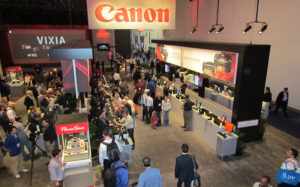 Delivery – On the day, each truck will arrive in time for their specific check in time-slot and will then be given a number. The decorators at the venue then call up the trucks based on their set location in the venue.
Once called up, if your exhibit requires multiple truckloads your logistics professional will have already co-ordinated the convoy in the order that they're needed to be unloaded so that the decorators can set up your stands in chronological order and with much more ease.
Fun Fact (which isn't that fun for the truck drivers 😅):   This can mean your truck drivers are waiting for hours (sometimes even all day) because depending on your number and the location of your exhibit, they could be called up last!
After The Trade show
Once the show has ended, and you've hopefully done some great networking 🤞, your shipper will:
Inventory check – Your truck driver will check a list of inventory to make sure they have all of the pieces to your exhibit and any collateral you've provided. They will do this with a checklist and make sure they marry up X pieces of equipment to X pieces on their list. In the case of any discrepancy, he/she will walk the floor of the trade show venue to look for them.
Forced Freight – Good relationships between your logistics provider and the event hosts/decorators are crucial in trade show shipping. Because from time to time things get messed up. The show decorators have to clear everything within a certain time-frame and if they can't figure out who is supposed to get the freight (missing labels, illegible writing, incorrect info), the trucker isn't waiting, etc. Then they "force" the freight.
Forced freight comes at a super high premium to the customer, because the decorator wasn't expecting to have to move it and they charge a high rate to now do it. On quite a few occasions PEI has been able to recover forced freight due to experts in our tradeshow department and the relationships we have with the decorators. We can't always recover forced freight but if there is a chance we definitely try.
Store for next exhibition (if required) – As we spoke about before, you might have organized warehousing if you're attending multiple trade shows. In this case, your carrier will take away your goods and store them correctly in their warehouse space. This will keep your cargo safe until the next show, where the process begins again.
How We Can Help…
At PEI we are with you every step of the way. So you can keep on track of expenses, schedules and we can meet all of your delivery requirements, making every trade show run as smoothly as possible! We also provide each customer with their own dedicated account manager, this means they can dedicate all the time needed to handle all of your custom requirements, while also keeping you up to date with your shipment.
Don't miss out on all of the great opportunities that trade shows can bring to your business. If you want some expert advice on how to ship your trade show exhibit you can call us on. Phone: 888-SHIP-911 or use the link below and fill out a short inquiry form and someone will get back to you ASAP 😄
Need help with your trade show shipments?
At PEI we're experts in trade show shipping and can handle your next event with any custom requirements.