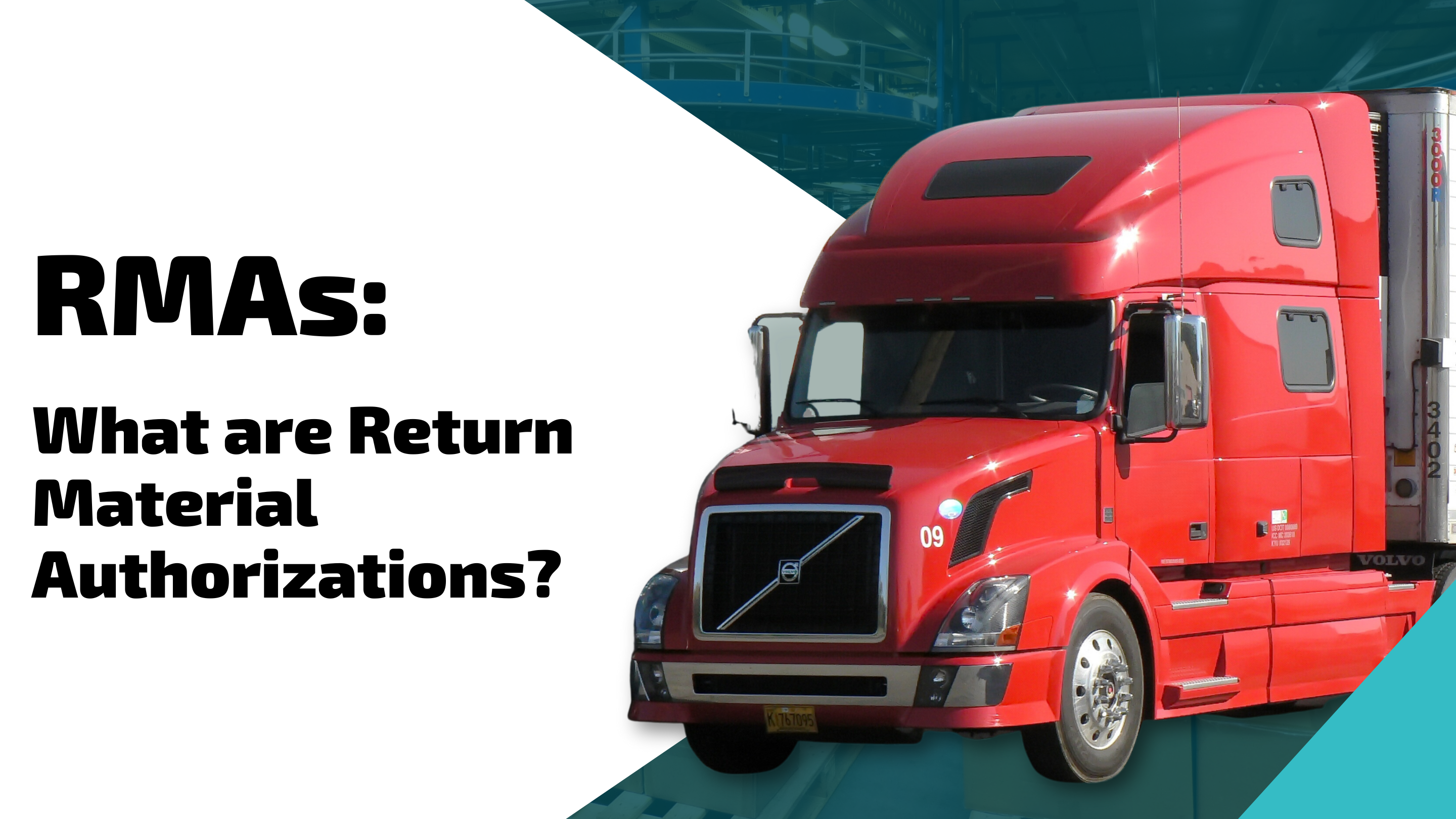 What is an RMA (Return Material Authorization) in Logistics?
RMA: An Overview of Return Material Authorizations
The term RMA in the logistics industry refers to return material authorizations. Also known as return merchandise authorizations, an RMA may sound like a fancy term, but in reality, it's pretty simple: the process of obtaining authorization from a supplier or manufacturer to return a product.
Here's an example:
Imagine you purchased a bunch of wooden boards from a manufacturer, but oops! They turned out to be defective or not what you expected. That's where an RMA comes into play.  They are a number issued by the manufacturer, letting you return the beams free of charge. This number makes sure everything is properly documented and recorded.
Now, this is what RMAs are, but it's important to understand their wider role in logistics – this is where reverse logistics come into play.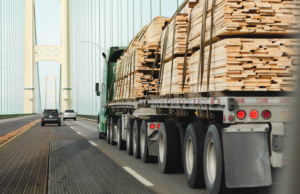 Using the wooden board manufacturer example:
Imagine, you and the wooden board manufacturer have both agreed there's a defect. The next step is to have them actually shipped back to the manufacturer. Reverse logistics is the actual process of transporting the defective beams back.
In this case, the wooden board manufacturer may not have their own dedicated fleet of trucks to manage this return process. They may need extra support from a 3rd party logistics company that can handle the transportation of these beams back to the manufacturer.
In this post, we're going to dive deep into reverse logistics & RMAs as well as the types of companies that need them, the ones that don't and the benefits of using a 3PL (3rd-party-logistics) partner to help with this process.
What companies need RMAs or reverse logistics?
Now, it's easy to say that any company can benefit from a well-thought-out reverse logistics process. But in reality, the types of companies that are most likely to benefit from having RMAs or a thorough reverse logistics process will mostly be: those that either, regularly manufacture or those that regularly supply products on a large scale. Some big-name examples include:
Retail and E-commerce: Amazon, Walmart, Best Buy.
Electronics and Technology: Apple, Samsung, Dell.
Consumer Goods: Nike, Procter & Gamble, Whirlpool.
Automotive Industry: Toyota, Ford, General Motors.
Pharmaceutical and Healthcare: Pfizer, Johnson & Johnson, McKesson.
Now, the reason for these companies needing to use reverse logistics is simple. These companies will be predictably shipping large quantities of the same (or similar products) to their customers. But as suppliers, the quality of the product ultimately lies with them. So, if  a product is defective, it's their responsibility to collect the item and fix/replace the item for the customer.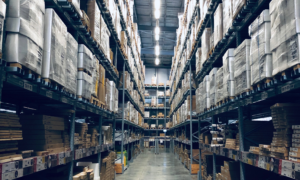 What companies don't need RMAs or reverse logistics?
Virtually all companies that manufacture or supply goods have the potential need for reverse logistics or RMAs to some extent. Situations such as product returns, repairs, or recalls are all common in any industry. However, the scale and complexity of reverse logistics processes can vary depending on the industry and the nature of the products being offered. Some smaller or specialized businesses may have minimal or infrequent requirements for reverse logistics. Some examples include:
Robotics Companies
Bespoke Metal Fabricators
Specialized Manufacturing Companies
It's important for us to clarify: the above examples will have instances where their products need to be returned. However, you'll find that because their products aren't produced at the same scale as the previous examples, the need to have a formal & rigid reverse logistics process isn't typically necessary. Instead, in these circumstances, it's common that the customer will liaise directly with the supplier to discuss the defects and any returns with them.
What are the benefits to using a 3PL for reverse logistics?
If you've read this far and realised that reverse logistics are an integral part to the supply chain, you may now be wondering how you can build this into your own business (without needing to invest tons of cash into new drivers and trucks). Well, fear not, we've got the answer: A 3PL.
Using a 3PL (third-party logistics) provider for reverse logistics can bring some huge advantages, making the process much smoother.
Here are some reasons you might consider partnering with a 3PL for their reverse logistics needs:
1.Logistics Experts on Your Side: 3PL providers (like us 😉) know their stuff when it comes to logistics. They've got the knowledge, experience, and fancy tech to handle returns like a boss.
2. Saving Cash: With a 3PL, you save big bucks by not needing to buy big trucks. 3PLs already have the infrastructure, networks, and transportation options in place. No need to invest in your own assets.
3. Ultimate Flexibility: Reverse logistics needs can be unpredictable. But fear not! 3PLs bring the flexibility you need. They can scale up or down to match your volume fluctuations. No more sweating over seasonal surges or promotions gone wild.
4. Turbocharged Logistics Network: 3PL providers have awesome networks with distribution centers and the transportation options you likely wouldn't have. They know the fastest routes and the smartest ways to move your returned goods. Sit back and enjoy the speed and efficiency.
5. Focus on What You Do Best: Leave the boring, logistical stuff to the pros. Outsourcing to a 3PL lets you concentrate on your strengths and strategic goals. No more getting tangled up in the nitty-gritty of returns. Get back to doing what you love.
6. Happy Customers: A top-notch 3PL handles customer inquiries, manages the RMA, and keeps everyone in the loop. Boost customer satisfaction and build a stellar brand reputation.
Joining forces with a 3PL can have wild benefits if you're a manufacturer or supplier. They've got the know-how and networks,  and you've got the cost savings, flexibility and a solid returns process that make your customers jump for joy. It's a win-win all around!
We hope you found this post helpful. By now you should understand what an RMA is, it's role in logistics and why it's so important within reverse logistics.
Got a specialized shipment? We've written other posts all about tall & oversized freight and which equipment you'll need as well as another comparing flatbed trailers to conestoga trailers  we think you'll find them helpful! 😁
Need help with your shipments?
At PEI we're experts in dealing with RMAs & reverse logistics and can offer a simplified solution for you and your customers.